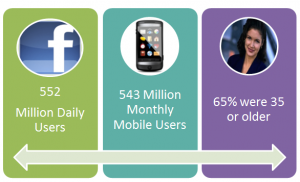 Social Media sites get hundreds of millions of visitors per day.  If your business is not active in Social Media you are missing your chance to increase brand awareness, achieve significant goals, and reach people on a regular basis.
What exactly are you supposed to do?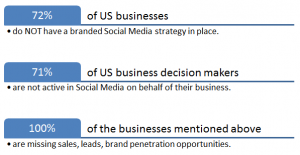 We can help!  We will help you determine:
Which Social Media platforms are right for your business
What level of Social Media help you need
What is the right way to engage YOUR prospective clients
What will work with the budget you are comfortable with
We have the experience and the expertise to work with your business goals and make Social Media a part of your success.
Call us today at 904-990-3279 and see how easy it is to get started.
Statistics sources:  Zoomerang, Facebook, Pingdom