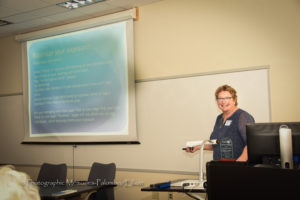 Maximizing your exposure is the name of the game on social media. While "likes" are great to have, they are not the ultimate goal. I had the chance to give a presentation to Rotarians from Rotary District 6970 at our annual District Conference and Assembly in May on "Making Social Media Easy and Effective".
It all comes down to having a strategy. Knowing who you want to reach, using images, tagging people, places, and checking in are useful strategies that maximize exposure. For a Rotary club and businesses alike, it's important to show images of people having fun. Of course, there could be exceptions to that, but you're not going to get customers to your restaurant, retail store, hotel, etc. if everyone is looking glum.
By just using these simple tips, you'll see an uptick on your Facebook stats. Consistency is the name of the game. If you don't have the time or you'd rather do what you do best and leave the social media to us, contact me today for a quote. (904) 990-EASY.