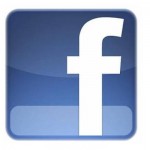 In spite of how interactive Facebook is, many people do not realize it can be used very effectively to create relationships with targeted individual clients.  Consider this scenario:
You've identified a dream client but you have failed to get past the gatekeeper when cold calling.  You've attended networking events but never met a representative of their company.  You know they need your services but how can you convince them of that if you never meet them?
Obviously one opportunity is LinkedIn.  And scores of articles and forum posts have told us all how to meet up with the decision maker and convert that tenuous connection into a solid one.  But did you know you can accomplish that on Facebook as well?
Let's look at what we know about your hypothetical company WidgetsRUs.   We know that they make widgets, that they are passionate about conservation, that their C.O.O. who ought to buy your product is an avid 5K racer and that they are thinking of expanding.  What is your first step?
Well, key will be making sure your facebook business page is ready to market to them.  Make sure that your profile states very clearly why your company is the best option for the product you offer.  Make sure your contact info is all there including your personal contact info.  Spell out who you are and why you are the person at the company who can make everything happen.  Then start your campaign.
Remember what we know about this company?  They are passionate about conservation.  If it is a specific animal or a land trust, look for articles about that subject and post one occasionally on their wall.  Just to show solidarity.  Their C. O. O. is running in this week's 5K to support XYZ charity?  Watch for their post sponsoring the race and comment supportively.  Perhaps your company can be a co-sponsor.   Upload some pics of the race afterwards and congratulate the sponsors and participants.  Tag the pictures appropriately.
You have just created a virtual relationship.  You can tie the LinkedIn connection back in by congratulating the C.O.O. on the race through LinkedIn.  You can create an album on your company's facebook page and highlight local community charitable activity and make a point of mentioning that 5K.  In other words show them that your company cares what their company does.  Don't be silly or overly pushy about it.  Just make it a part of your relationship building.  Then make it a part of your pitch when you finally meet face-to-face.
People like to do business with people like themselves.  It creates a sense of comfort and reassurance.   Make facebook one of the ways you can create that sense of friendship and trust.